About Dragonfly Yoga Studio
Yoga Classes & Yoga Teacher Training in Fort Walton Beach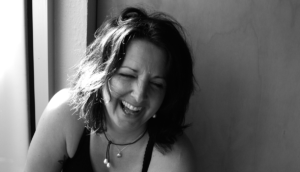 Dragonfly Yoga is the brainchild of Laura Tyree. Laura has dedicated the last 30 plus years studying and practicing the physical and spiritual elements of yoga. Her passion for the practice and its benefits led to the development of three businesses in the Fort Walton Beach area, including Dragonfly Yoga, Hot Yoga Om and Laura Tyree Health.
Laura launched Dragonfly Yoga in the fall of 1999, one year before moving to the Emerald Coast. She had vacationed around the Destin Florida area for over a decade and found it incredibly beautiful yet rather void of a yoga community. Laura Tyree experienced firsthand the benefits of yoga after a cycling accident in 1986, which began a lifelong relationship with the practice. She was passionate about sharing the benefits of the practice of the mind and yoga with the Northwest Florida area.
Laura began with yoga classes at the Destin Community Center and it quickly became the first thriving studio, relocating the next year to a more centrally located yoga studio in Downtown Fort Walton Beach. The larger yoga studio offered a serene atmosphere and convenient location for clients from Hurlburt Military bases and Crestview to Destin and Niceville. 17 years later, Dragonfly Yoga has created a thriving yoga community complete with a variety of experienced yoga teachers and yoga classes for all fitness levels in a revitalizing environment.
The yoga taught at Dragonfly Yoga is a form of physical positions and movements that create an environment of concentration and relaxation. The day and problems fall away as you step on to your mat and focus on the body and breath. Ease into the body and the mind will follow.
Dragonfly Yoga offers an extensive, comprehensive, and enriching Yoga certification training program tailored to both aspiring teachers and serious students of all levels. Whether you seek to deepen your individual practice or learn the art of teaching with integrity and grace, this program and its teachers provide the sacred space, wisdom, and support necessary for you to blossom and grow along your own unique Yogic path.
We love our clients from all over who come to participate in yoga workshops, yoga teacher training, yoga certification classes and public yoga classes. Dragonfly Yoga welcomes everyone from surrounding areas including Destin, Fort Walton Beach, Niceville, Crestview, Pensacola, Navarre and Hurlburt Military Base. Dragonfly Yoga is honored to offer free and special classes for all members of the military.
Thank you to everyone who has helped support her and make her the beautiful place that she is!
Namaste'
A Personal Message from Laura Tyree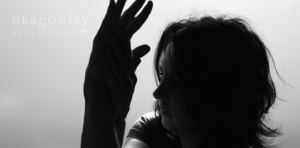 My favorite part of the asana practice is that slow sinking inward. The busy mind gets left on the bus, thank God, and the timeless aspect of Being rises. I don't feel it happening every time, but I feel the effects always. The deep pause within a hurried day. The quiet realization of a direction to take. Even in my most stressful times, that inward journey fortifies my system. Don't mistake that I have some crazy wild practice either. The standing poses and common asanas all carry lifetimes of information and healing.
So go to your mat.
Find your slow sinking inward.
Yogi. Heal thy self.
Have an incredible life today. See you at Dragonfly.
~ Laura Tyree, owner, director