Yoga Workshops in Fort Walton Beach
Transcendental Meditation Program by Prudence Bruns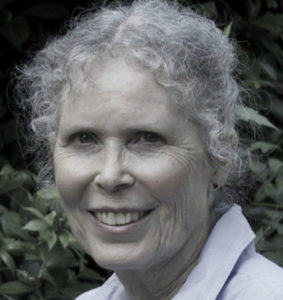 Prudence Farrow Bruns is a teacher of the Transcendental Meditation Program who received her training directly from Maharishi on the historical 1968 course in Rishikesh India attended by, among others, The Beatles, Mike Love of the Beach Boys, Donovan and her sister the renowned actress Mia Farrow. Prudence offers introductory Transcendental Meditation yoga workshops and seminars around the Emerald Coast and Destin area, including at Dragonfly Yoga Studio.
Prudence began her interest in yoga early in life. In 1966 at the age of 18, she started Transcendental Meditation at UCLA and in 1967, she opened and ran a yoga Institute for Swami Satchidananda in Boston, MA. In 1968, she attend her first teacher training course with Maharishi Mahesh Yogi in Rishikesh, India, and was made a teacher of Transcendental Meditation.
She returned to Rishikesh in 1970 to study further with Maharishi . Since 1968, she has taught thousands of people to meditate throughout the United States and Canada. After marrying her husband, Albert Bruns, also a TM teacher, in 1969 she spent her honeymoon in Seagrove Beach in NW Florida. Over the years, she has taught meditation to large numbers of people along the Emerald Coast and is currently a Director of the NW Florida TM Program.
Prudence received her PhD from the University of California at Berkeley in South Asian Studies, Sanskrit. She is a speaker, author, scholar and film producer who among other accomplishments has published a book on Ayurvedic pulse diagnosis and articles on Asian studies, world religions, Ayurvedic medicine, and healthy living.
She has presented at numerous conferences such as at Harvard University, University of Texas at Austin, University of Hawaii, University of California at Berkeley and held teaching positions at the University of California at Berkeley and Rutgers University.
Prudence may be best known as the muse for the Beatles beautiful song "Dear Prudence" from their legendary White Album which contains many songs that the Beatles wrote while at the TM course in India with Maharishi. She and her husband live in Seagrove Beach and have three children and four grandchildren.
Prudence also holds the distinction of having been a TM teacher longer than any full time teacher in America.