Yoga Music and Meditation
By Laura Tyree from Dragonfly Yoga Studio Fort Walton Beach

Click on the CD covers to be redirected to iTunes for purchase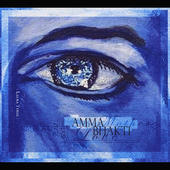 Amma Bhakti
"This CD is the culmination of 23 years of yoga practice and a lifetime of singing my heart full. I have chanted sacred yoga and spiritual mantra during and after classes for years as a means to promote healing, relaxation, and balance to those listening. These are ancient phrases blended with inspired melodies. Makes a great yoga gift." ~ Laura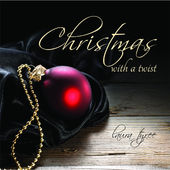 Christmas with a Twist
Laura has fun bending the melodies of some Christmas classics in this jazz compilation that is a perfect yoga gift. The music is dedicated to Laura's mom, Shirley Tyree, whose love of Christmas and the holidays is forever instilled in Laura's blood and soul.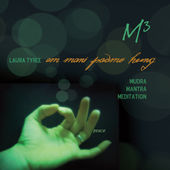 M3: Om Mani Padme Hung
This is an instructional CD of Mudra Mantra and Meditation. It is designed in 3 chapters. The first for the beginner with detailed instruction. The second chapter for the novice with minimal instruction. And the last chapter is just the toning of a Tibetan Bowl while you chant and mudra, and meditate. Mantra song included in chapter one and two to sing along to.

Vajrasattva Mantra
My friends and students have been asking for a mantra without music for some time now. So this single is without instrumentation, only the distant thunder that stayed for two days during the recording of it. It you are familiar with Vajrasattva, then you know how deeply meaningful that if. The single opens with the Gayatri Mantra.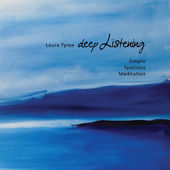 Deep Listening
Simple
Spacious
Meditations