Laura Tyree, the owner and brainchild behind Dragonfly Yoga Studio in downtown Fort Walton Beach, presents what you can expect from their daily yoga classes. Dragonfly Yoga Studio has daily yoga classes for all fitness levels, from beginners and gentle restorative to active yoga. Students enter a warm, family-like environment and a peaceful, welcoming ambiance as they bring their souls to the mat and melt their worries away.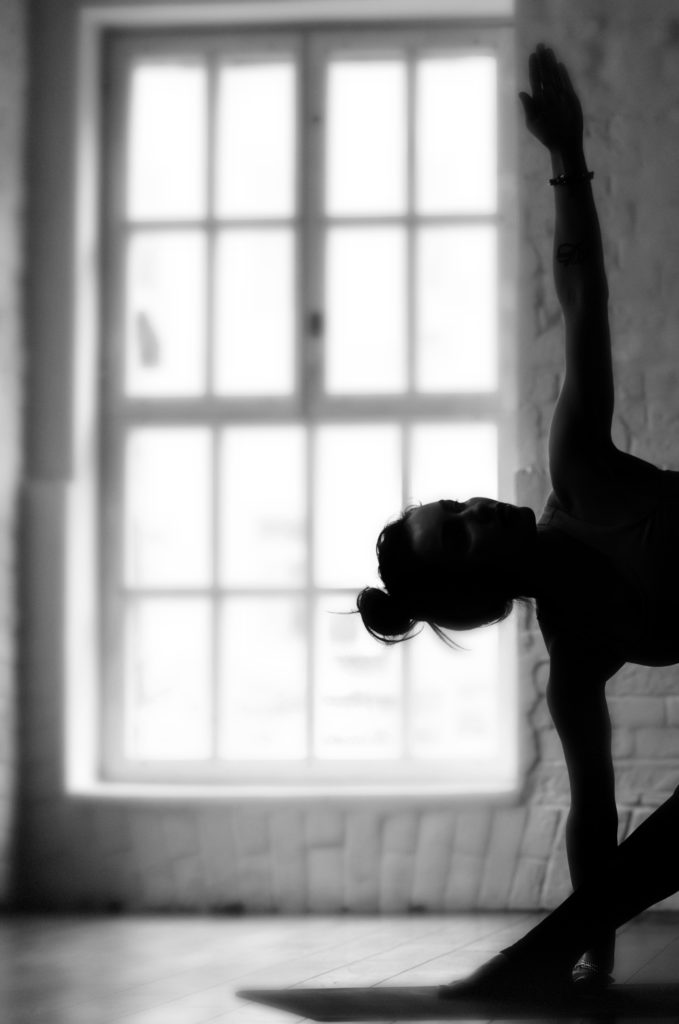 What is the Yoga Taught at Dragonfly Yoga?
The yoga taught at Dragonfly Yoga Studio in Fort Walton Beach is a form of physical positions and movements that create an environment of concentration and relaxation. The day and problems fall away as you step on to your yoga mat and focus on the body and breath. Every day is different - wherever you are on this day, embrace it. Ease into the body and the mind will follow.
What is a Yoga Class Like at Dragonfly Yoga?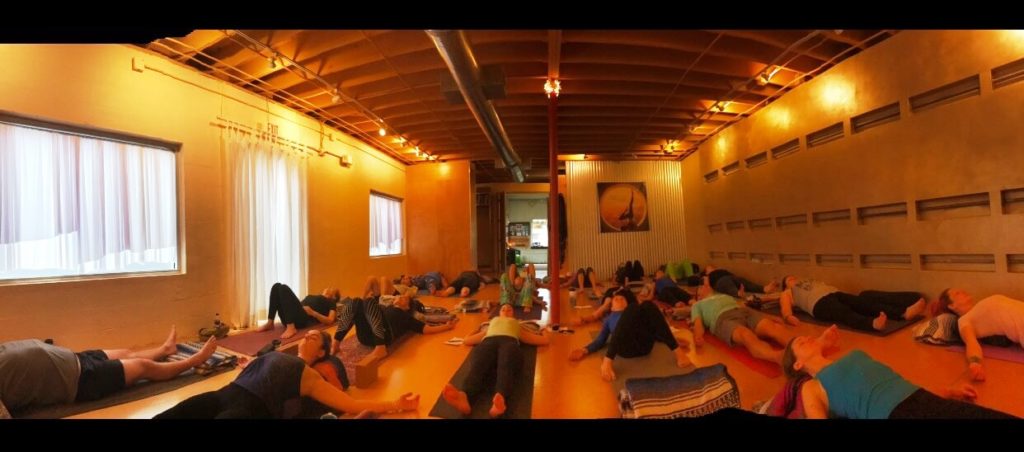 Yoga Classes at Dragonfly Yoga Studio in Fort Walton are open to any one in the area including Destin, Niceville, Crestview, Navarre and all neighboring military bases. Yoga classes vary from active to gentle - most yoga classes begin with a gentle warm up, a solid practice, a cool down and ending with savasana, the resting pose that revitalizes and refreshes the body, post practice.
Students will experience five different types of poses at their yoga classes that will strengthen the focus of the mind and support the five essential aspects of the body. The spine, the hips, the shoulders, the core abdominals and the neck are all brought to a uniform balance leading to a supple and vital body. The restorative yoga classes, called Chill, are designed to ease the nervous system and reduce mental and emotional stress through quietness and easy, peaceful yoga poses.
What Do I need for Yoga Classes at Dragonfly Yoga?
Most yoga students wear light, comfortable exercise clothing and bring their own yoga mat to class. But yoga mats are also available, as are all other props needed for yoga class, including yoga blocks, blankets, straps and more.
Please make every effort to reserve your spot for your yoga class online. Dragonfly Yoga offers a variety of yoga class packages for one or a bundle of classes. You can purchase unlimited monthly yoga class packages or just try one class to begin.
Are Dragonfly Yoga Classes Right for Me?
Yoga can and does have a profoundly positive impact on those who practice. It's important to start at a level that feels energizing and fun. This will increase your experience through positive reinforcement. We say to 'be where you are and enjoy yourself." Depending on the yoga class, you may sweat and feel the body working and becoming stronger. You will always be given plenty of room to take it down a notch...or up one! Listen to your body and follow the "AHHH" and the yoga class will be perfect for you.
Contact us for more information on Dragonfly Yoga's classes.